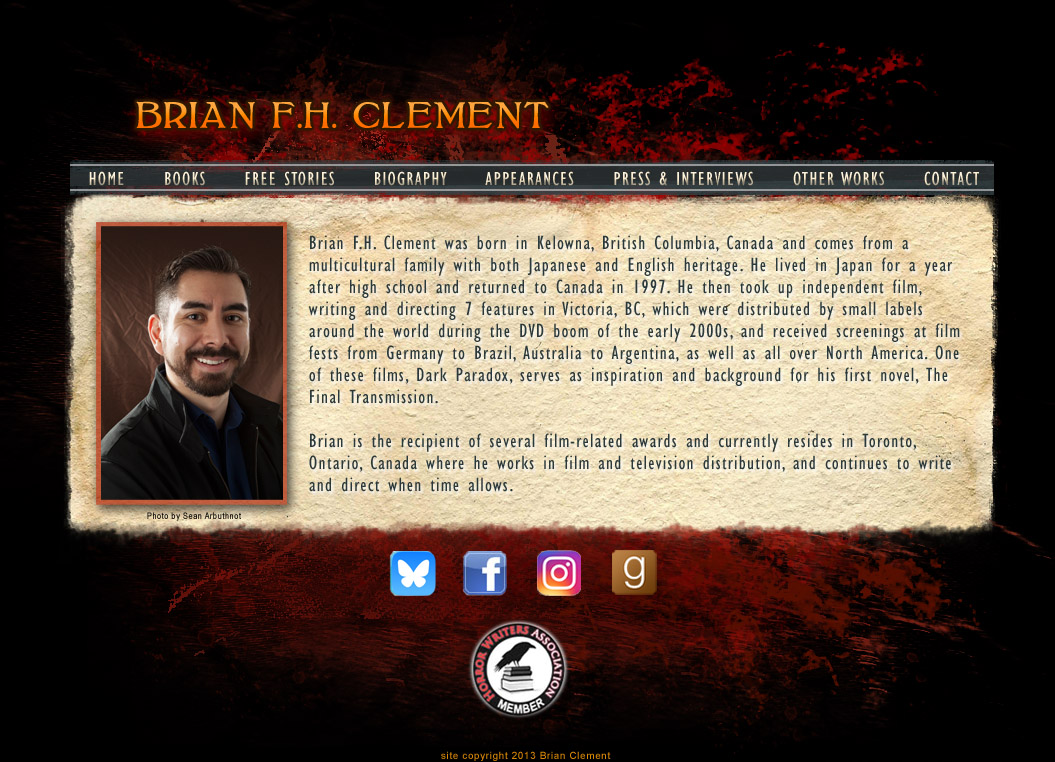 Brian F.H. Clement was born in Kelowna, British Columbia, Canada and comes from a
multicultural family with both Japanese and English heritage. He lived in Japan for a year after high school and returned to Canada in 1997. He then took up independent film, writing and directing 7 features in Victoria, BC, which were distributed by small labels around the world during the DVD boom of the early 2000s, and received screenings at film fests from Germany to Brazil, Australia to Argentina, as well as all over North America. One of these films, Dark Paradox, serves as inspiration and background for his first novel, The Final Transmission.
Brian is the recipient of several film-related awards and currently resides in Toronto, Ontario, Canada where he works in film and television distribution, and continues to write and direct when time allows.