New undertaking IMPROBABILIA via Handsome Robot Pictures.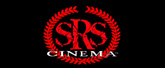 SRS Cinema. Distributor of Meat Market, Meat Market 2 and Binge & Purge on VHS and DVD.
_Cryptkeeper Films. Executive producers and distributors of Meat Market 3 and Dark Paradox.

b-independent.com. Great resource for indie filmmakers, great reviews and informative message boards!
--


Phasefire Films, best pal Rob Hunt and his web series Standard Action!
Independent Flicks reviews of films
Unfilmable.com dedicated to all things Lovecraftian on film!
Greasetrap the hilarious audiobook narrated and written by Nick Sheehan (who did makeup for Meat Market many years ago!)
Caitlin McDonagh's amazing artwork
Friskey Brown makeup - she worked on Meat Market 3, Dark Paradox, Hard Time, among others!
Hank & Lily, the crazy musical duo, featured in The Whimsical Notions of a Strange Deer Girl
Champions of Hell - Ira Hunter and Robin Thompson's long-running apocalyptic independent comic series
3 Inches of Blood band of Cam Pipes, longtime Frontline Films stalwart!
Frontline Films on youtube
Frontline Films on twitter